World class instruction taught by a 4-time Olympian.
Alliance was founded in 1993 by Romero "Jacare" Cavalcanti, Fabio Gurgel and Alexandre Paiva. Alliance is recognized as one of the best Brazilian Jiu Jitsu Schools in the world; known not only for their technicality and quality, but also for their professionalism. Alliance has made hundreds of World Champions, over 25 of them at the black belt level.
At Alliance Jiu Jitsu, we believe that martial arts training can help every child and adult develop the mental and physical skills they need to succeed in life. Martial Arts isn't just about self-defense like so many believe. At Alliance Jiu Jitsu, it's all about self-confidence, improved focus, physical strength, and positive social interaction. Alliance Jiu Jitsu teaches our members to set goals, work hard, and follow-through, all the while having fun and making friends in a safe and professional environment.
Alliance St. Croix is owned and operated by 4-time Olympian, World Bronze Medalist and Alliance Jiujitsu Black Belt, Brian Olson. Sensei/Coach Brian is known for his leadership, humility, hard work and dedication to the learning and growth of his students. Our vision is to help our students to be best version of themselves both mentally and physically through martial arts. There is no greater reward than seeing a student smiling and having fun, while they grow and develop the abilities that will improve their lives.
Whether you have children that you've been looking to get into the Martial Arts, or if you have been thinking about it for yourself, there is no better time than now and no better place than Olson's Martial Arts.
Instructors
It's hard to talk about our Judo and BJJ instructors without sounding like we're bragging. The plain fact of the matter is that we have one of the best teams of martial arts instructors you will find anywhere. Led by 4X Judo Olympian Brian Olson, our instructors are talented, accomplished, passionate and the kind of people you just enjoy hanging out with, because after all, although we take what we do very seriously, Judo and Brazilian Jiu-Jitsu is supposed to be fun.
Brian Olson
Head Coach
Judo 4th Degree Black Belt
Alliance BJJ Black Belt
Brian Olson started Judo at the age of 6 years old and has 40 years of judo experience on the mat. Sensei/ Coach Olson has competed at the highest level on the tatami training and coaching at all levels with the best in the world. Sensei/Coach Olson began to incorporate Brazilian Jiujitsu training in 2006 to add a different level of abilities into his Judo training. Sensei/Coach Olson is a certified Brazilian Jiu Jitsu Black Belt under 12-time world team Champions – Team Alliance
Memorable Awards:
Olympic/International certified coach

1996, 2000, 2004, 2008 Olympian
World Bronze Medalist
1999, 2003 Pan Am Games Champion
7-time National Champion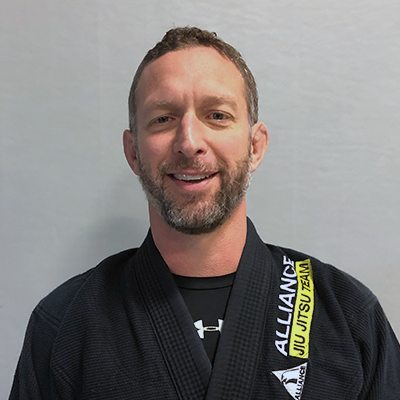 Andy Strub
Assistant Coach
Alliance BJJ Brown Belt
Andy discovered Brazilian Jiu-Jitsu in 2012 and has been training actively ever since then. Andy has enjoyed being an active competitor in a variety of tournaments and considers himself to be a life-long learner of the art. His current focus is to bring his professional teaching skills to the jiu-jitsu mats and continue with his competitive jiu-jitsu journey.
Memorable Awards:
2012 Chicago NAGA White Belt – Gold Medal
2013 Minneapolis NAGA Blue Belt Masters- Gold Medal
2015 IBJJF Masters Worlds Blue Belt- Bronze Medal
2016 MNBJJ Spring Open Purple Belt- Silver Medal
2019 IBJJF Minneaplis Open Purple Belt- Silver Medal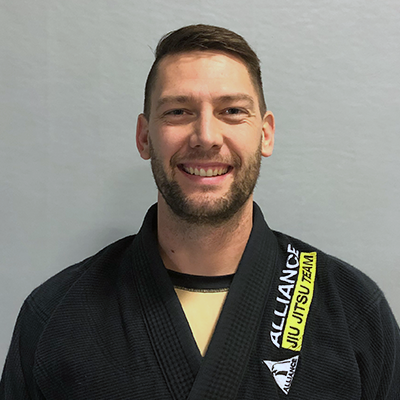 Kyle Norman
Little Eagles Coach
Alliance BJJ Purple Belt
Kyle is a Brazilian Jiu-Jitsu Purple Belt who has had a life-long passion for martial arts. He first discovered jiu-jitsu in 2011 while serving in the United States Air Force. Kyle believes that jiu-jitsu is a fun way to get/stay in shape and push yourself to become stronger both physically and mentally through learning self-defense. His ultimate mission is to pass this along to both kids and adults and help them grow in discipline and self-confidence.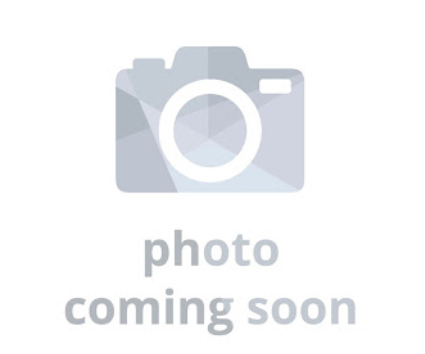 Chris Dachel
Assistant Coach
Alliance BJJ Black Belt
Chris' jiu-jitsu journey began in the winter of 2007. Six months into it he found that he had an immense passion for jiu-jitsu . Chris competed heavily as a white, blue, and purple belt, slowly moved more into instruction as a brown belt. Chris earned and was promoted to black belt in December of 2017. Chris still enjoys competing when he can break away from a busy family life of three children. Learning new ways to utilize leverage work in your favor is a great part of this art. Chris' goals are to continue to train and compete as much as he can, and pass on what he has learned over the years to others seeking to learn and grow!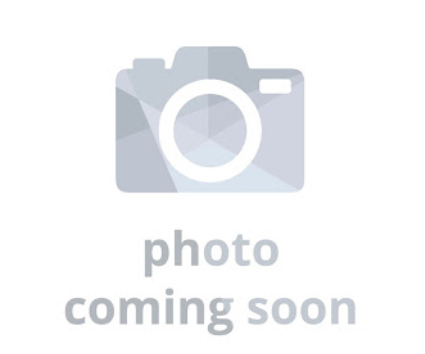 Jason Swartz
Assistant Coach
Alliance BJJ Brown Belt
Jason is a Brazilian Jiu-jitsu Brown Belt who brings unique, real-world experience to the mats. As a Police Officer of over 10 years and lead defensive tactics instructor for his agency, he not only has taught jiu-jitsu to groups and individuals, but has also used it many times in real-life control and defense situations. Jason is a certified boxing coach through USA Boxing and a former amateur boxer. Jason is the owner and creator of Jiu-Jitsu Five-O, a training and apparel company that teaches the art of Jiu-jitsu to police officers and first responders around the world.
Not only is Brian a world-class 4x Olympic athlete, he's also a fantastic teacher.

– Alex A