Kids' Martial Arts
Brazilian Jiu Jitsu & Muay Thai
We offer kids' martial arts classes in both Brazilian Jiu Jitsu and Muay Thai.  These programs focus heavily on teaching children martial arts in a positive, playful setting. Classes include technique drills, games, live training, and a daily Mat Chat, where coaches discuss the life lessons of martial arts.
Why Enroll Your Child in Martial Arts with us?
Brazilian Jiu Jitsu, and Muay Thai are widely regarded as two of the most effective martial art forms in the world.
Classes are geared toward character development and personal growth.
Learning martial arts in our academy instills confidence, discipline, and respect.
Classes will help your child develop social skills and provide an opportunity to make quality friends.
We work hard to create a nurturing and positive environment where your child can feel safe and secure.
Our classes are a great way for any child to stay active while having lots of fun.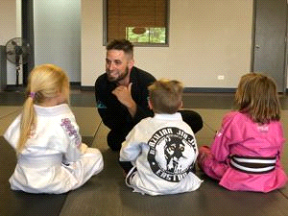 Tiny Eagles
Ages 3.5 – 7
Introduces the foundational movements of Brazilian Jiu Jitsu and Muay Thai through fun Gracie Games and drills. The goal of this class is to nurture our youngest students, turning them into socially adept little ninjas.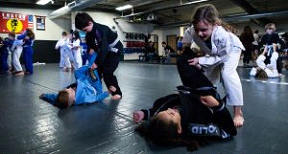 Eagles Brazilian Jiu Jitsu
Ages 7-9
In this class, students begin to learn the finer points of BJJ, from takedowns to finishes. Practicing with a partner gives them the opportunity to learn techniques in a dynamic, realistic way. No forms or katas here!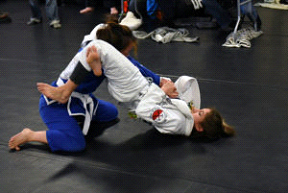 Tiger Tweens & Teens Brazilian Jiu Jitsu
Ages 10+
This class is designed for older kids and has a structure similar to the Eagles BJJ class. At this age, students are ready for more complex techniques and more live training. They are also ready to play a more proactive role in their learning, and the BJJ class setting helps them along in their transition from children to young adults.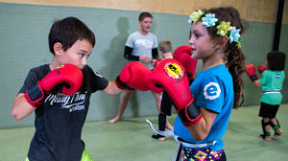 Muay Thai
Ages 7-9
In this class, students begin to learn the full variety of Muay Thai striking techniques. They'll practice punches, kicks, elbows, knees, and defense movements. We especially emphasize safety and developing controlled movements.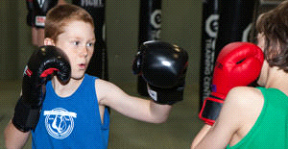 Teens Muay Thai
Ages 10+
Older students in the Muay Thai program will also work on developing proper form and control in the fundamental techniques. At this age they'll be ready for more partner drills. For advanced students, this class will also incorporate light sparring, though never with head contact.
See What our Members Think

They have a great teens class. Fun and a great workout. Professor Mike is a great coach. He is always pushing us to do better in school and at Easton. Plus, you learn a lot about Jiu Jitsu and self defense while having fun!